Oenotourism
A unique experience in the Saint Pourçain countryside, discover an unspoiled nature, strolls
and passionate local artisans.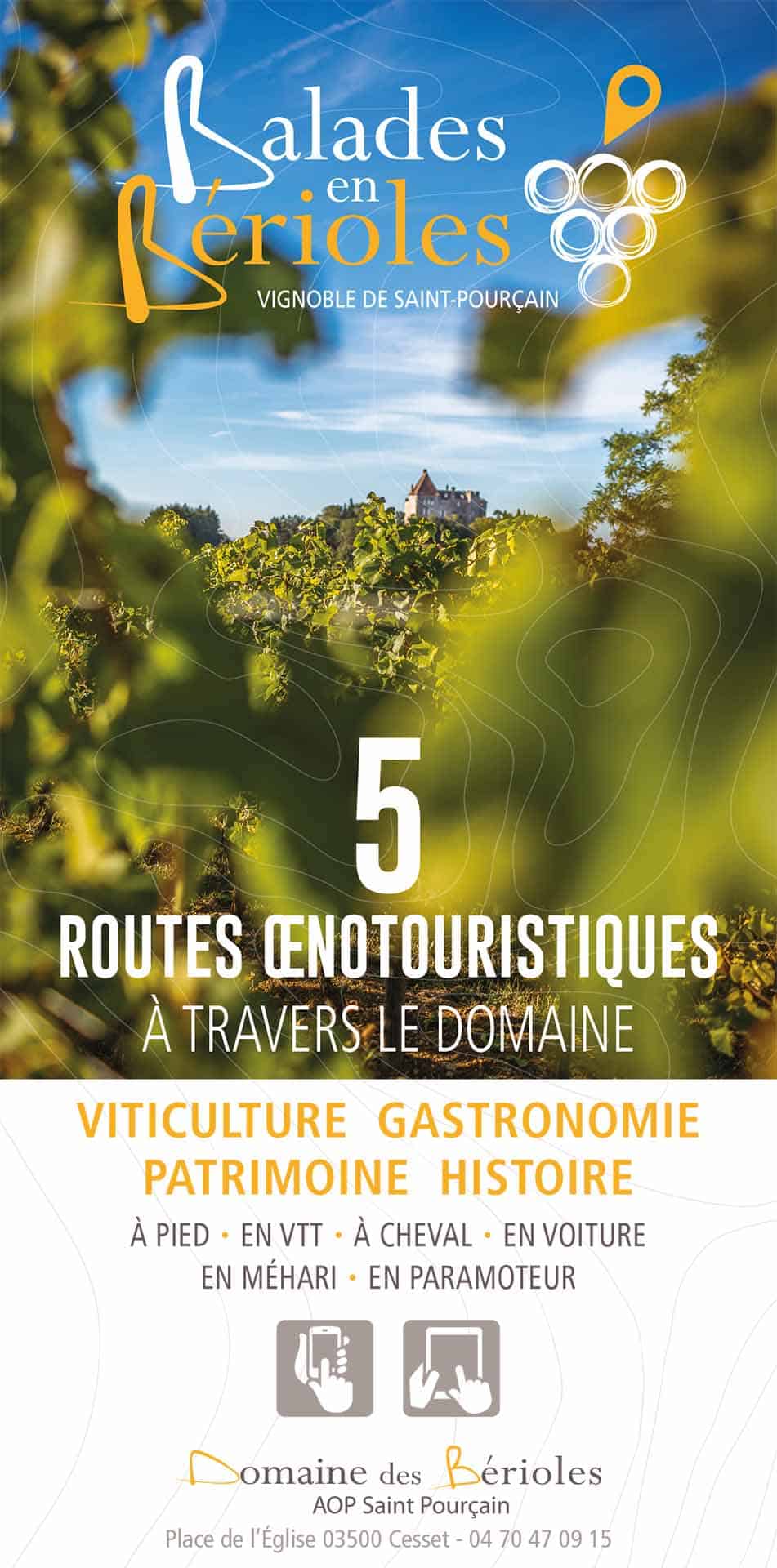 Discover our terroir from a different point of view
Since its establishment on the « Domaine des Bérioles » the Teissèdre family always committed themselves to share more than a passion for viticulture and the love for its wines. Deeply committed to the heritage, the history and the gastronomy of their terroir, Jean Teissèdre, accompanied by Sophie et Jérôme Roux invite the walkers, the curious and the nature lovers to explore the domaine through 5 thematic strolls.
Wether you are a wine connoisseur or a novice, occasional walker or experienced hiker, you can find adapted routes to satisfy your thirst for knowledge and wish to discover the vines, pastures (bocages) and forests of our beautiful « bourbonnaise » countryside.
Prepare your stroll or your stay thanks to our App available without any download on your phone, tablet or laptop:
www.baladesenberioles.fr
By registering online you will have access to exclusive content and all the informations to prepare your oenotouristic experience.
Contenus Vidéos exclusifs
Oenotourism
The first ever oenotouristic experience in the vineyard of Saint-Pourçain. « Sharing » is essential.
Unique
Exclusive content created by enthusiasts of the region in partnership with the local artisans.
Serious
Strolls are validated by official hiking guides from the French Federation.
From Monday to Saturday
AM 9:00 – 12:00
PM 14:00 – 18:00
Contact and booking
Jean TEISSEDRE, Sophie et Jérôme Roux
Tel : +33(0)4 70 47 09 15
+33(0)6 21 04 37 45