Our wines
Our wines are the result of a full year of detailed work in the vineyard with respect for the environmental cause. Imbued with all our expertise, our wines reflect our history and our terroir. They will accompany your favourite moments and your exceptional events in life.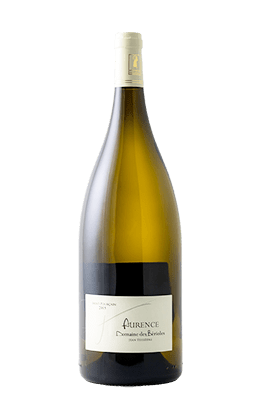 AURENCE
A Blend of Chardonnay and Tressallier.
A very expressive primary nose reveals fine white flowers with a fresh attack and a supple mouthfeel. The finish reveals tart citrus flavours.
Ideal for seafood, poultry or cheese.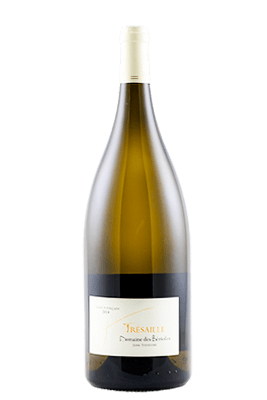 TRESAILLE
Vinified with a grape variety unique to France, Tressallier.
This Tressallier expresses finesse, elegance and richness. This dry wine reveals well balanced aromas, a touch of citrus and a long-lasting finish.
Served between 11-12° with oysters, seafood and crustaceans or even cheese.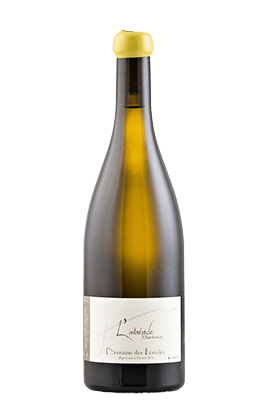 INTREPIDE BLANC
Chardonnay selection on a clay-limestone terroir.
This wine is vinified and aged in a 500L barrel for 12 months. The intense and complex nose reveals aromas of white flowers, citrus and toasted notes. A fleshy mouthfeel with a long lasting finish.
Served at 11° with scallops, fish with sauce or an omelette with truffle (from the domaine!)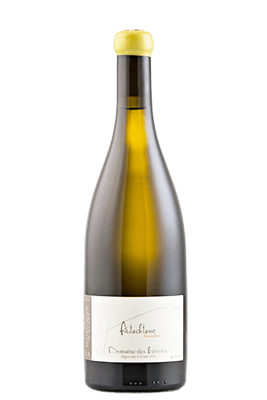 AUTOCHTONE
Single parcel of  Tressallier on a granitic terroir.
This wine is vinified and aged in 500L barrique for 12 months. Its finest, citrus notes, saline and mineral gives to this wine a great complexity and a long lasting finish.
To savour with exotic or asian cuisine, scallop carpaccio or cooked lobster.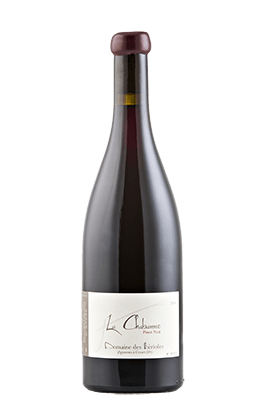 LA CHABANNE
Single parcel of Pinot noir, South facing exposure, in Saulcet
The ageing in large wooden vats magnifies the aromatic complexity with toasted and spices notes. Pleasant freshness that evolves into a wonderful concentration rounded by supple tannins.
Open 1 or 2 hours before. Ideal with a grilled leg of lamb, a 7 hours roast, confit duck pie and Auvergne matured cheeses.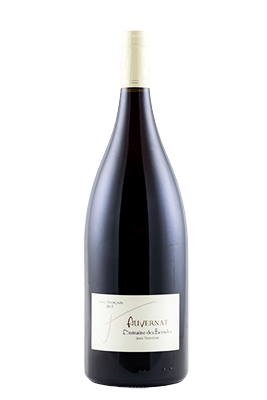 AUVERNAT
Made with Pinot noir on clay-limestone terroir named « Les Carpeaux »
The nose is dominated by aromas of intense red and black berries along with spices notes. A supple, fruity and slightly spicy on the palate.
To pair ideally with grilled meat, côte de boeuf, poultry, meat stews and matured cheeses.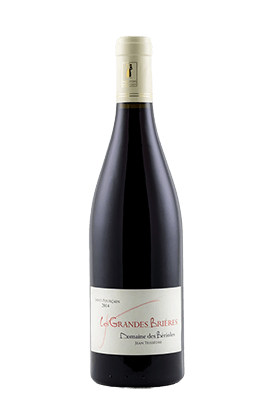 Cuvée GRANDES BRIERES
From a selection of Gamay on granitic soils.
On the palate the start is fruity. This wine is generous, low tannins revealing red fruits and spices notes. The finish is sharp and sublimate the mineral and spicy expression of the Gamay.
It can be served slightly chilled on fish, also with tapas, cured meat platters and roasted poultry.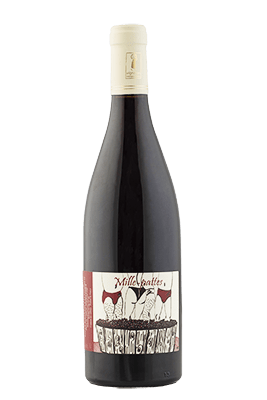 Cuvée MILLE-PATTES
Cuvée 100% Gamay.
Explosion of fleshy red fruits and berries on the nose and on the palate, with a pleasant freshness to finish.
This wine is best enjoyed in its youth, with friends over an aperitif, with tapas, a picnic or grilled meats.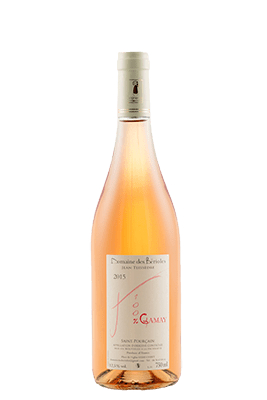 Rosé 100% GAMAY
Aromas of red berries and pomegranate on the nose. On the palate, sharpness to start with red fruits and a freshness to finish.
Ideal with an apéritif, seafood, salads and summer dishes, spicy dishes (curry and tajines)…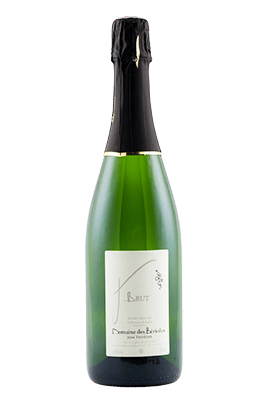 Cuvée BRUT
100% Tressallier 
Bone dry sparkling wine with fine bubbles. Delicate nose of citrus and a long-lasting finish lifted by a fresh salinity. Traditional method and aged 12 months
Ideal for any festive moment or the aperitif. Can also be suitable for a meal with seafood.
From Monday to Saturday
AM 9:00 – 12:00
PM 14:00 – 18:00
Contact and booking
Jean TEISSEDRE, Sophie et Jérôme Roux
Tel : +33(0)4 70 47 09 15
+33(0)6 21 04 37 45